Together We Can
Attorneys Who Fight For
Workers' Overtime Pay
Community
Donelon, P.C. is a proud supporter of the following not for profit organizations:
Kansas City Free Health Clinic
Just as it was formed to do in 1971, the Kansas City Free Health Clinic exists to promote health and wellness by providing quality health care services, at no charge, to people without access to basic care. Today the clinic provides basic health care services in general medicine, HIV prevention and primary care, behavioral health, and dentistry. Clinic patients receive free, first class health care from a highly skilled and professional full time staff of 100 that is strongly supported by a cadre of volunteers over 1000. www.kcfree.org
Child Protection Center (CPC)
A nationally accredited child advocacy center founded in 1996 to assist children who are abused in Jackson, Cass, and Lafayette counties in Missouri. www.cpckc.org
Women's Employment Network (WEN)
WEN is dedicated to providing women with the skills and confidence to achieve economic independence for themselves and their families. WEN provides employment preparation and career transition support to women in the Kansas City metro area. Services include resume development, interview preparation, job search assistance and individual coaching.www.kcwen.org
Metropolitan Organization to Counter Sexual Assault (MOCSA)
MOCSA exists to lessen the ill effects of sexual assault and abuse through prevention, education, intervention, treatment and advocacy.www.mocsa.org
American Civil Liberties Union of Missouri (ACLU)
The mission of the ACLU of Missouri is to protect and defend the Constitutional rights and civil liberties of every individual in Kansas and Western Missouri regardless of creed, race, religion or other labeling through education, advocacy, and litigation. Brendan Donelon currently serves on the legal advisory committee. www.aclu-mo.org
Employee Rights Advocacy Institute for Law & Policy
The Institute's mission is to advocate for employee rights by advancing equality and justice in the American workplace. The Institute will achieve its mission through a multi-disciplinary approach in combination with innovative legal strategies, policy development, grassroots advocacy, and public education. www.nela.org
Turning Point
Turning Point's mission is to empower and transform the mind, body, and spirit of individuals, families, and friends living with serious or chronic physical illness. We provide innovative education services and tools that inspire people to take charge of their illness and live life to its fullest.www.turningpointkc.org
Alzheimer's Association, Heart of America Chapter
The mission of the Memories in the Making program is to enhance the quality of life and dignity of individuals suffering from Alzheimer's and other forms of dementia through the vehicle of art. The hope is by the medium of watercolor painting individuals will be able to communicate their memories through art in ways that other forms of communication might fail. Often wonderful memories of reopened up that may have seem hidden. Ultimately each individual artist has an improved quality of life and develops a strong sense of strong gratification. www.alz-heartofamerica.org
Hope House
Hope House provides shelter and comprehensive services to survivors of domestic violence in the Kansas City metro area. Weaving together safety, support, and hope gives survivors the ability to start a new life, free from abuse. www.hopehouse.net
Communities Creating Opportunities
Communities Creating Opportunity exists to discover, develop and direct the power of people to build a better quality of life for their families. Working in over 100 congregations throughout the Kansas City metro, we work through our faith values to build community and empower local leaders. www.cco.org
Attorneys With Professionalism And Experience
To see how Donelon, P.C., can help in your case, contact us online or call us at 816-221-7100 and schedule a free initial consultation.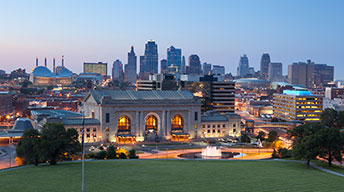 4600 Madison
Suite 810
Kansas City, MO 64112
Ph: 816-221-7100
TF: 844-I-WANT-OT FX: 816-709-1044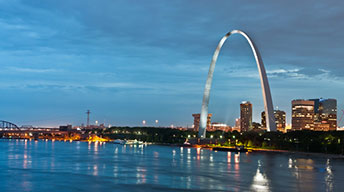 St. Louis Office
St. Louis, MO 63117
TF: 844-I-WANT-OT | FX: 816-709-1044
Ph: 314-297-8385