Together We Can
Attorneys Who Fight For
Workers' Overtime Pay
Daniel W. Craig
Of Counsel Attorney
Location: St. Louis, Missouri
Phone: 314-297-8385 | 1-844-I-WANT-OT
Fax: 816-709-1044
Dan started at Donelon, P.C. in November 2008. He is a 1995 graduate of the University of Missouri – Kansas City School of Law. Dan has numerous years and significant experience in state and federal courts representing plaintiffs in employment and personal injury matters.  He has extensive trial experience in state and federal courts throughout the country.
Bard Admissions
Dan is licensed in the state courts of Missouri and Illinois.  He is also licensed in the Federal District Court of Missouri for the Western and Eastern Districts pf Missouri, Federal District Court of Kansas, Federal District Court for the Northern, Central and Southern Districts of Illinois, and the U.S. Court of Appeals for the Eighth Circuit.
Areas of Practice
Wage & Hour
Employment
Class Action Litigation
Personal Injury
Extensive Trial Experience
Dan has litigated a large number of class action matters under the Fair Labor Standards Act (FLSA) and related class action claims under Fed.R.Civ.P. 23. Some noted cases would include the following:
Drake, et al. v. Steak N Shake Corp.: United States District Court for Eastern District of Missouri.  Dan presented numerous witnesses at trial and extensively litigated this matter representing several hundred Managers who were misclassified and denied overtime pay and who worked at defendant's fast food restaurants.  After two week jury trial, a verdict was returned in favor of the class.  The court entered a final judgment in the amount of $7.6 million dollars.  This case along with a sister case filed in Illinois were ultimately settled for $8.5 million.
Hunsley, et al. v. The Board of Curators for the University of Missouri.  Filed in Boone County Missouri Circuit Court.  Dan represented a class of over 3,000 health care providers who were denied overtime pay due the defendant automatically deducting one hour's pay from each shift for each employee for an alleged meal break.  The class members were never able to take these breaks uninterrupted, and therefore, brought a claim for breach of contract for lost overtime pay.  The matter settled for $3.6 million.
In re: Bank of America Wage and Hour Employment Practices Litigation: United States District Court for the District of Kansas, case no.: 10-MD-2138. Initiated in 2009, Dan worked with appointed as lead counsel Brendan Donelon over a multi-district litigation that consolidated 27 class action claims against Bank of America regarding failure to pay a class of over 180,000 employees proper overtime at their retail banking and call center locations. Court approved $73 million settlement on December 18, 2014.
Citizens Financial Group, Inc., et al. Litigation. Six class/collective actions filed in federal courts in the N.D. Illinois, W.D. Pennsylvania, E.D. Pennsylvania, District of Massachusetts, E.D. New York, and Court of Common Pleas for Philadelphia, Pennsylvania. All six cases related to Citizens allegedly misclassifying assistant branch managers and not paying overtime. Also, some cases involved Citizens not paying its hourly employees overtime pay for work performed off-the-clock. Three conditional certifications were granted under the FLSA, and three Rule 23 class certifications were granted as well. Litigation involved appeals brought before the Seventh, Second, First, and Third Circuit court of appeals as well as the U.S. Supreme Court in one matter. One case was tried to jury over a three week period. While the plaintiffs lost the trial, the claims in that matter, along with the other pending five cases, were resolved together for $11.5 million. Appointed lead counsel in all matters.
Dan has also litigated numerous employment class action claims including:
Levings, et al. v. Rent-A-Center, Inc., 4:00-CV-00596-ODS. Class action lawsuit for employment discrimination. Settled for an amount in excess of $13,000,000.00.
Allen et al. v. Thorn Americas, Inc., et al., 4:97-CV-01159-SOW. Class action lawsuit for employment discrimination. Settled for $6,500,000.00.
Wooten, et al., v. Dillards, Inc., 4:99-CV-00990-ODS. Class action lawsuit for employment discrimination. Settled for $5,600,000.00.
Ross v. KCP&L, 4:98-CV-00674-ODS. One of approximately 40 individual employment discrimination cases brought against the defendant. Jury verdict obtained in the amount of $1,500,000.00, and settled prior to appeal. Remaining cases settled for confidential amount.
Barnes, et al. v. Gateway, Inc., et al., 4:99-CV-00586-GAF. Multiple plaintiff employment discrimination lawsuit. Settled for confidential amount.
Thorne v. Sprint, PCS. 4:00-CV-00913-HFS. Sexual harassment employment claim. Jury verdict obtained in amount of $1,200,000.00. Settled prior to appeal.
Education
University of Missouri-Kansas City School of Law, Kansas City, Missouri – 1995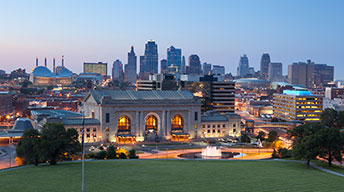 4600 Madison
Suite 810
Kansas City, MO 64112
Ph: 816-221-7100
TF: 844-I-WANT-OT FX: 816-709-1044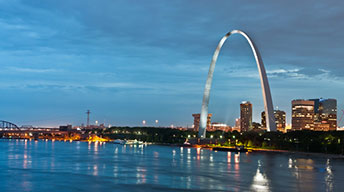 St. Louis Office
St. Louis, MO 63117
TF: 844-I-WANT-OT | FX: 816-709-1044
Ph: 314-297-8385