Together We Can
Attorneys Who Fight For
Workers' Overtime Pay
Wegner, et al. v. Carahsoft Technology Corp.
United States District Court for the District of Maryland, 20-cv-0305 Filed: February 4, 2020
Our office filed a collective class action claim on behalf of employees who perform sales/renewal/marketing work over the phone.  Plaintiff alleges that Carahsoft misclassified these employees and failed to pay overtime pay for hours worked over forty per workweek.  A collective class action claim for overtime pay was brought under the Fair Labor Standards Act (FLSA) for employees working at Carahsoft's Reston, Virginia office and hundreds of home offices around the country.  The class of employees has been defined as follows:
All employees of Defendant Carahsoft who worked, or continue to work, whether at a home office or Defendant's office, in any position where said employees (i) perform sales calls over the phone to potential customers to sell/renew/market software or hardware, (ii) are paid a set salary regardless of hours worked, (iii) are not paid commission based on sales of goods or services (or, if paid any commission, it comprises 50% or less of said person's total earnings), and (iv) are not compensated overtime pay for hours worked over forty in any given workweek.
To date, Plaintiff believes this applies to the following job titles:
Account or Sales Representative, Sales or Account Executive, Federal Account Representative, Government Account Representative, Upsell or Renewal Representative, VMware Sales Representative, Red Hat Account or Red Hat Sales Specialist or Manager, Adobe Product Sales or Adobe Renewal Specialist, Open Source Business Development Specialist, and Renewal or Upsell Specialist.
It seeks overtime pay on behalf of these employees within the past three years. It also seeks liquidated damages in an amount equal to the overtime pay owed.
For a copy of the Complaint filed against the Defendant: click here.
Update:  On Nov. 19, 2020, the Court entered an order granting Plaintiff's Motion to Conditionally Certify this class of employees.  The court approved notice regarding this case – along with a form to opt into the case – will be sent out in early January 2021 via U.S. Mail and email to all potential class members.
For more information on this matter, please feel to contact our office.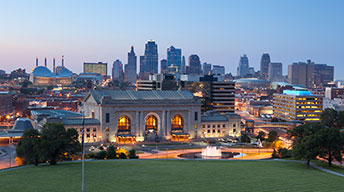 4600 Madison
Suite 810
Kansas City, MO 64112
Ph: 816-221-7100
TF: 844-I-WANT-OT FX: 816-709-1044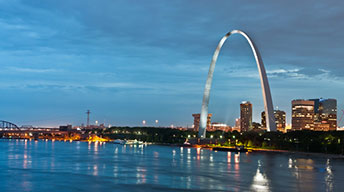 St. Louis Office
St. Louis, MO 63117
TF: 844-I-WANT-OT | FX: 816-709-1044
Ph: 314-297-8385